Problem
In my vCenter, the virtual machine displays 0 bytes. Don't panic!
I noticed the problem with a not running backup in Veeam.Veeam creates snapshots of VMs that could not be done properly.
So I tried to make a snapshot directly on the vCenter. It also failed, so the problem wasn't with Veeam. I then noticed that the VM was showing 0 bytes for storage.
See the following picture.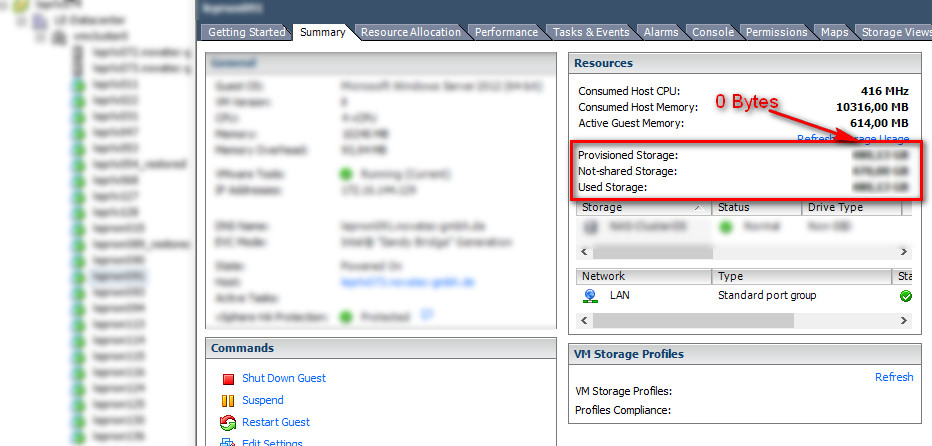 Reason
The only thing I could find in the VM settings was that an ISO was mounted, but it didn't exist anymore. CD Drive was not connected.
Still, the vsphere is annoying. That happens when you restart the VM.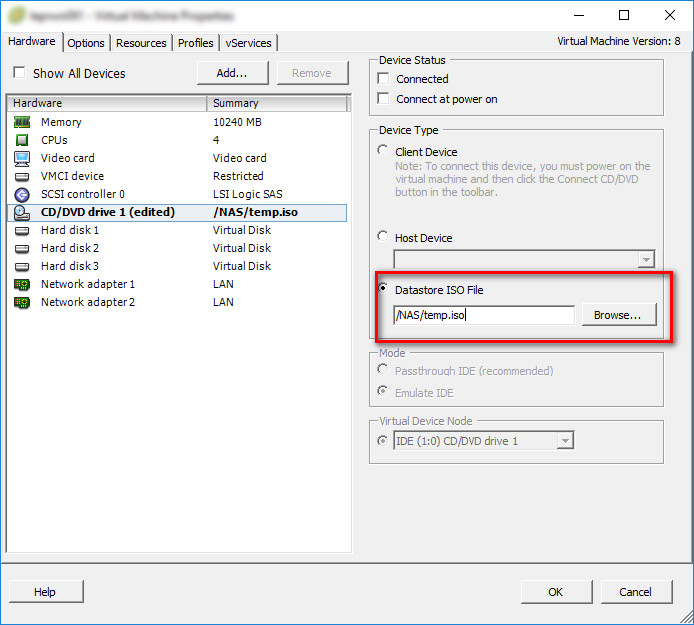 Solution
Change the function to Client Device so that vsphere cannot access an ISO at all.
Then the snapshots and backups work again. Also the storage display will be displayed correctly again.
A misleading error message from VMWare.