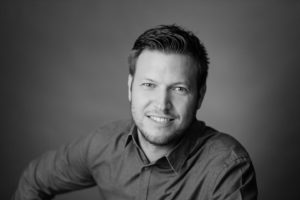 It's nice that you found my page here. I am Tobias and passionate in IT.
Starting with a 386 and 25Mhz (only with turbo button, of course) up to: "Where are these computers now, what is this cloud?", I already have some real computers. In my young years, I have already been involved in many different epochs of IT.
During my training as an IT specialist in 2008, I was able to get to know ISDN down to the last detail. Now I sit at home and communicate with a woman called Alexa. The change of the time is enormous, if not dramatic. Cloud,AI,Blockchain, there are many new technologies that you have to face in the professional world of IT specialists.
But since I also like to try things out privately and give help on topics, I have simply created a blog where I can write down everything I can think of. There are some cloud solutions on the market, but I have mainly dedicated myself to one and that is the AWS (Amazon Web Services). Furthermore, over the years I have acquired a lot of knowledge in Linux administration (mainly CentOS) and Microsoft (AD) administration. An exciting point nowadays is the connection of one's own world (On Premise) with the connection of this other world (Cloud). Security aspects become more and more important when you are no longer necessarily in control of your data.
Have fun browsing!